The first step will require you to fill in the action parameters:
The action date (year, season, month)
The type of action
The acting faction
The acting character
The county in which the action is performed
The asset used to perform the action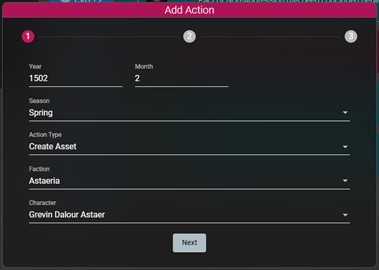 The date and the action type are always mandatory, but depending on the action type you select, the other parameters might be requested or not.
If they are not, they will simply not be displayed on the screen. Once all parameters have been filled in, click on the "Next" button.